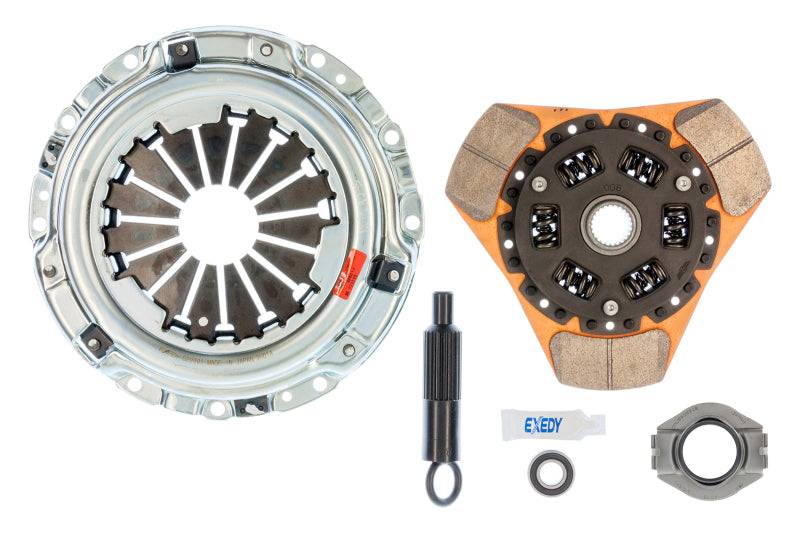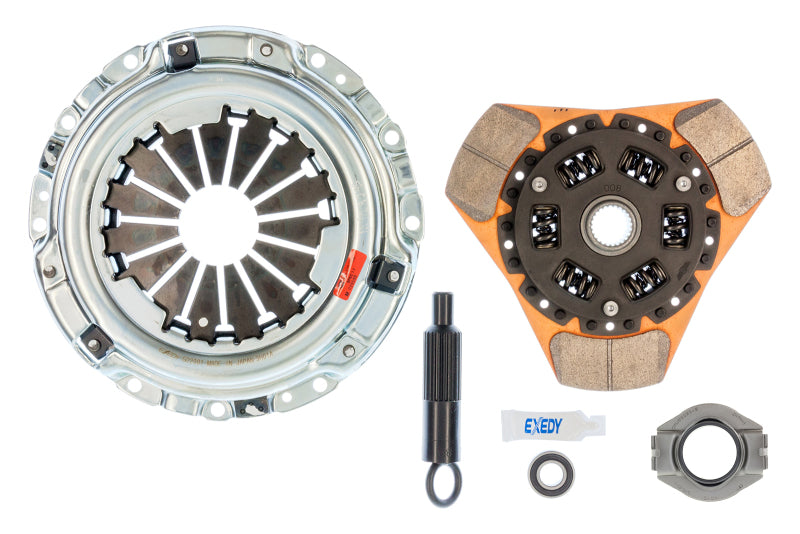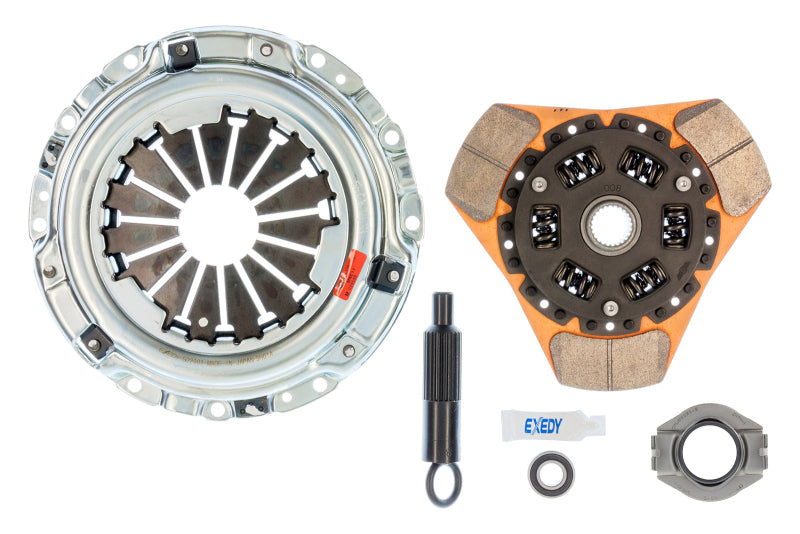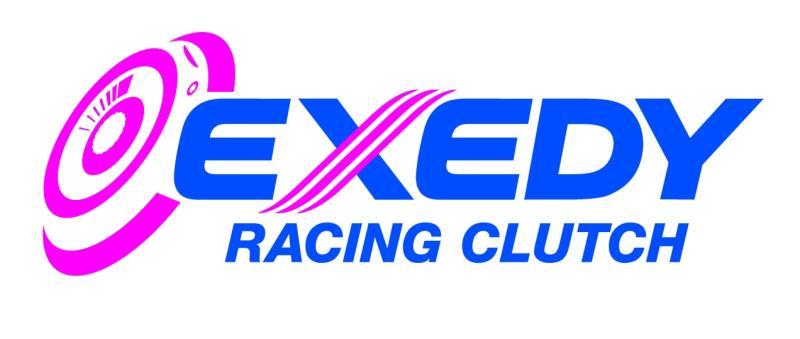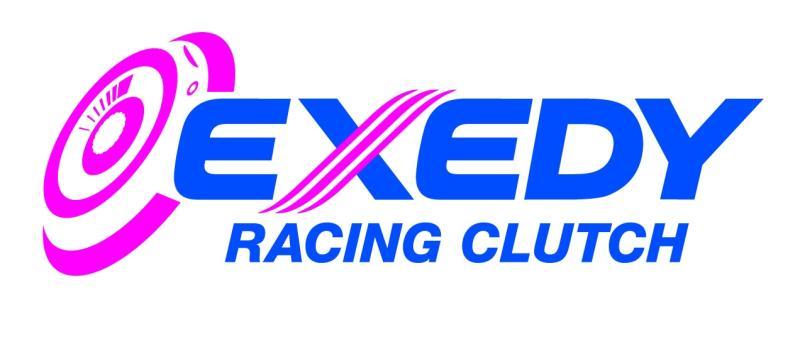 EXEDY cerametallic clutches are designed to handle the abuse of high power modified engines. Our cerametallic friction material can handle much more abuse than stock type disc assemblies without slipping and fading. All EXEDY Stage 2 cerametallic clutch discs have sprung center dampers to reduce the impact and shock loads transmitted through the drivetrain. We offer two types of cerametallic discs, ''thick'' and ''thin'' along with a cushion button disc. Thick Disc: The ''thick'' discs have better heat capacity and therefore better durability in demanding applications. Even with the ''thick'' disc, our three and four puck designs typically have less inertia than a stock disc and work well for street, rally and track use. Thin Disc: The ''thin'' discs offer greatly reduced inertia to improve shift effort, allow for quicker shifting, and improve synchro durability. These discs are approximately 1/2 the thickness of a stock disc and are recommended for circuit track use only. Cushion Button Disc: The remarkable Cushion Button Disc combines cerametallic button facing with marcel cushion springs to maintain comfortable driving while supporting a respectable amount of power. It?s smooth engagement is ideal for the street, and thanks to its heavy duty sprung hub dampening assembly, can handle the power of high torque motors. The Cushion Button Disc is currently available for limited applications, however more fitments will be released in the near future. Clutch Cover: These clutch covers are designed to achieve a clamping load that is approx. 40% higher than the genuine part allowing a higher torque transmitting capacity. Ductile material is used for all pressure plates and, high burst strength can be achieved in all temperature ranges. All EXEDY Racing Stage Ceremetallic Clutch Kits carry SFI 1.1 Certification. Which means, when you buy these products, you can be confident they are certified for use in competitive motorsports.

This Part Fits:
| Year | Make | Model | Submodel |
| --- | --- | --- | --- |
| 1997-2001 | Acura | Integra | GS |
| 1994-2001 | Acura | Integra | GS-R |
| 1994-2001 | Acura | Integra | LS |
| 1994-1998 | Acura | Integra | RS |
| 1995-1996 | Acura | Integra | Special Edition |
| 1997-1998,2000-2001 | Acura | Integra | Type R |
| 1999-2000 | Honda | Civic | Si |
| 1994-1997 | Honda | Civic del Sol | VTEC |
Exedy 08950B Replacement Clutch Kits - Single
Is this item in stock?
If it is purchasable it is unstock and available for shipment as soon as today.
How long will it take to get it?
Shipping to US addresses generally takes 2 to 4 business days to arrive depending on your location. We also offer Next Day Air and 2nd Day Air if you need it faster.
International shipping is subject to import duties and taxes and we usually see 4 day to 2 week ship times to most locations outside the USA.
Does this fit my vehicle?
We have fitment charts in most of our vehicle specific products. If you do not see your vehicle, please do not hesitate to ask via chat or contact form.
What is your Return Policy?
Our return policy can be found here:
Return Policy
Exedy 08950B Replacement Clutch Kits - Single
Exedy 08950B - 1994-2001 Acura Integra L4 Stage 2 Cerametallic Clutch Thick Disc

🚚 Free US Ground Shipping on Orders Over $100
You save 43%
Product Specifications
Out of stock
Many in stock
customers are viewing this product
Have Questions? Need help? Chat is awesome!
Guaranteed Fitment

Always the correct part

In-House Experts

We know our products

Low Prices

Low prices every day!

Free Shipping On Orders Over $100

To the lower 48 US States