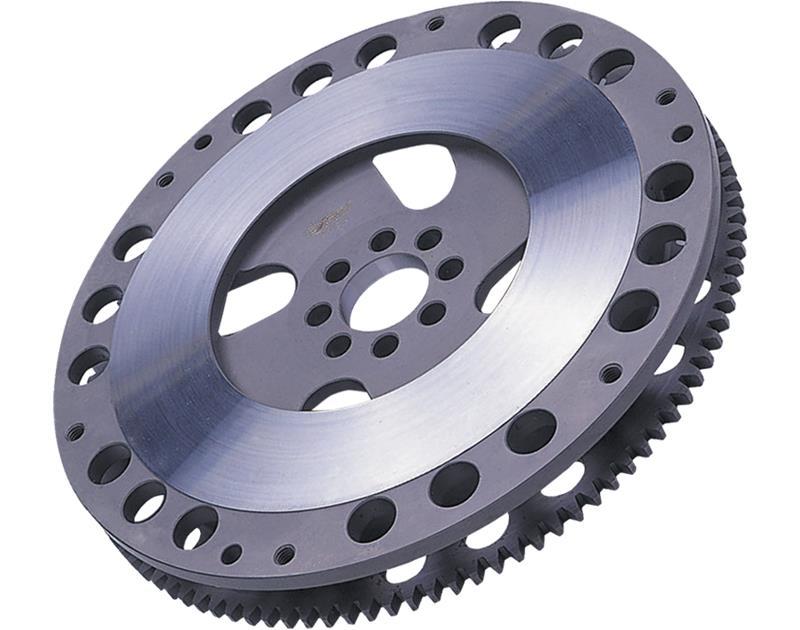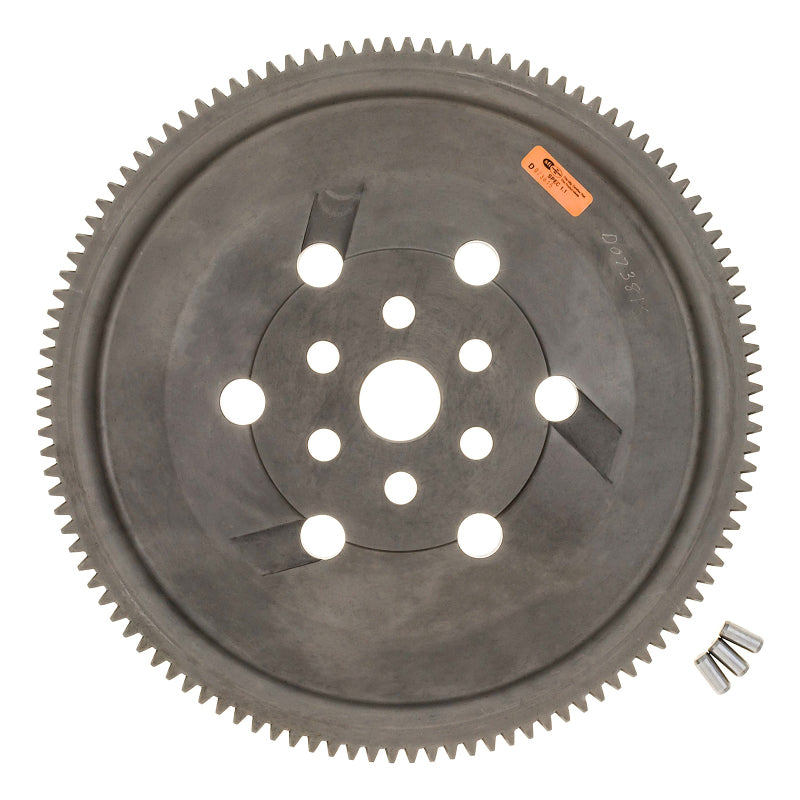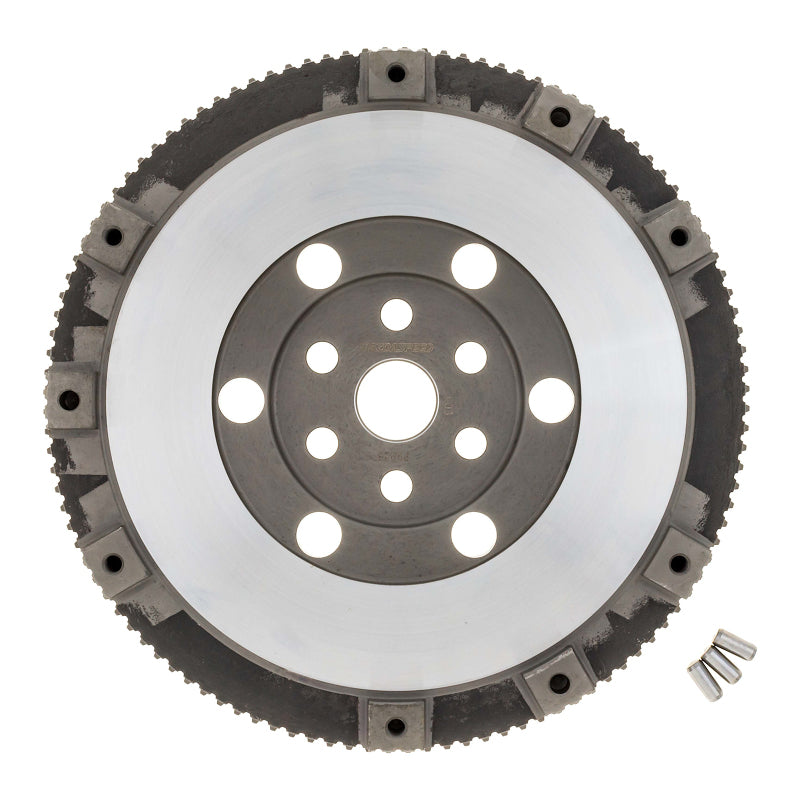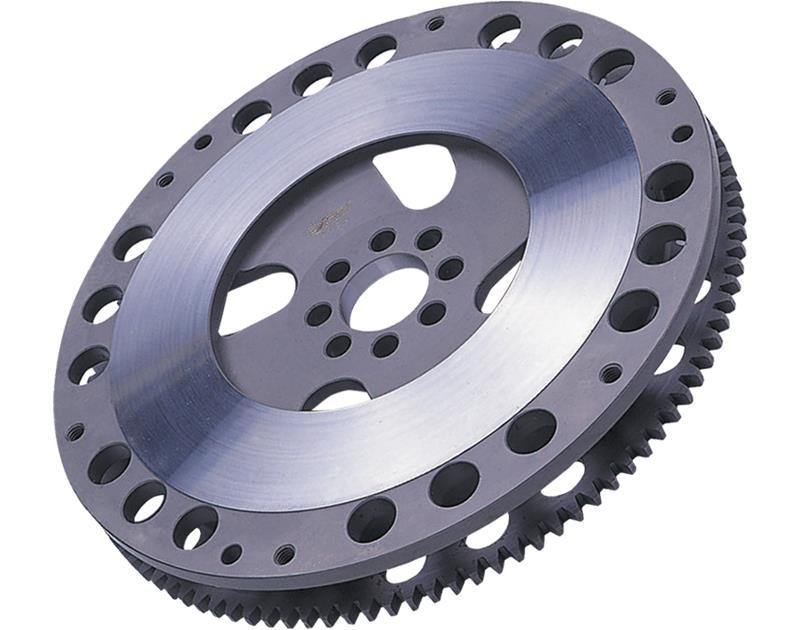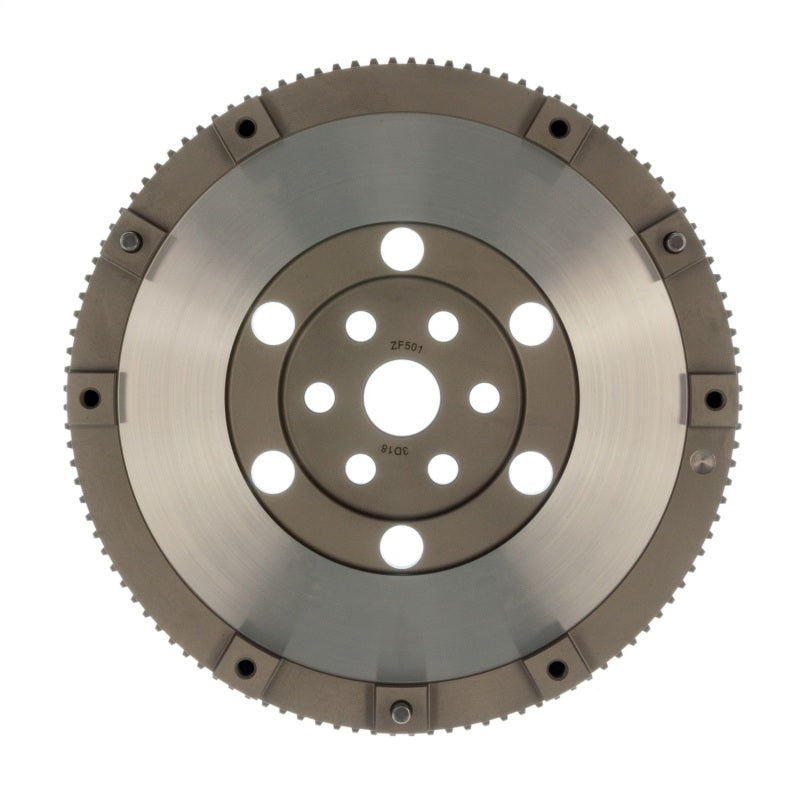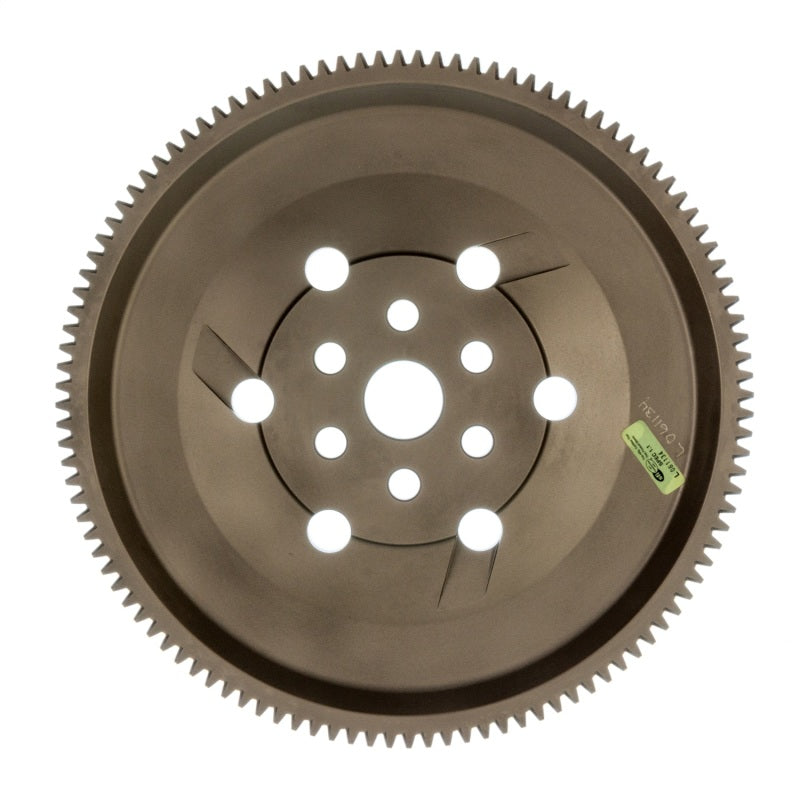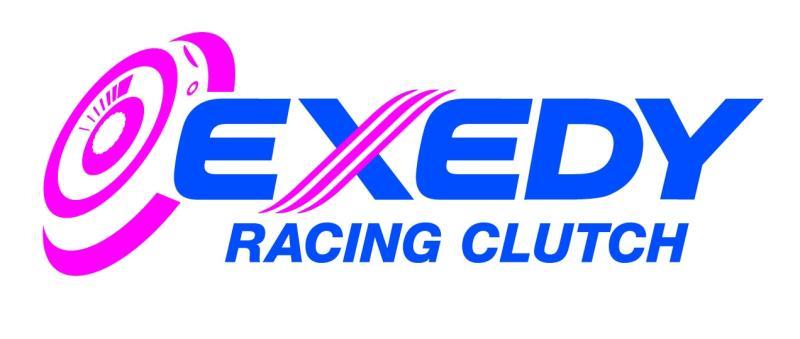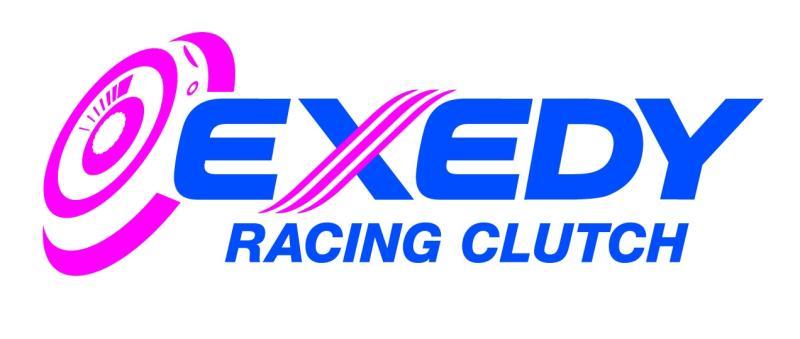 EXEDY Lightweight Flywheels combine low weight, low inertia and high thermal capacity. They are designed for light to moderately tuned racing cars for drag racing, autocross and rally events, as well as street usage. They are made from solid one-piece billet chromoly steel or chromoly steel forgings. They are specifically designed to reduce weight and inertia for better engine response. Most incorporate special design features to enhance the airflow which improves the cooling of the clutch. The ring gear teeth are integrated onto the flywheel unlike an aluminum flywheel where the ring gear is pressed onto the flywheel and has the possibility of separating from the flywheel due to the different expansion coefficients of aluminum and steel. Newly available are lightweight, solid replacements for vehicles fitted with OE dual mass flywheels. EXEDY lightweight flywheels have passed engineering tests to 15,000-18,000 RPM. They are guaranteed not to fail to the said RPM, and are all SFI approved. Chromoly Steel: All EXEDY Lightweight Flywheels are made from either forged or billet chromoly steel. Chromoly is an abbreviation for ''chromium-molybdenum steel'' due to it?s property of incorporating alloy elements chromium and molybdenum. Thanks to this combination of materials, chromoly has an excellent strength to weight ratio and is considerably stronger and harder than standard 1020 steel or other aluminum flywheels on the market. SFI Approved: The SFI Specification establishes uniform test procedures and minimum standards for evaluating and determining performance capabilities specifically for replacement flywheels used by individuals engaged in competitive motorsports. All EXEDY chromoly Lightweight Flywheels meet or exceed these standards. All EXEDY Racing Lightweight Flywheels carry SFI 1.1 Certification. Which means, when you buy these products, you can be confident they are certified for use in competitive motorsports.

This Part Fits:
| Year | Make | Model | Submodel |
| --- | --- | --- | --- |
| 2004-2011 | Mazda | 3 | i |
| 2007-2011 | Mazda | 3 | Mazdaspeed |
| 2004-2009 | Mazda | 3 | S |
| 2005 | Mazda | 3 | SP23 |
| 2007-2010 | Mazda | 5 | Grand Touring |
| 2006-2010 | Mazda | 5 | Sport |
| 2006-2010 | Mazda | 5 | Touring |
| 2006 | Mazda | MX-5 Miata | Base |
| 2006 | Mazda | MX-5 Miata | Club Spec |
| 2006-2011 | Mazda | MX-5 Miata | Grand Touring |
| 2011 | Mazda | MX-5 Miata | Special Edition |
| 2006-2011 | Mazda | MX-5 Miata | Sport |
| 2007-2009 | Mazda | MX-5 Miata | SV |
| 2006-2011 | Mazda | MX-5 Miata | Touring |
Exedy ZF501A Replacement Flywheels
Is this item in stock?
If it is purchasable it is unstock and available for shipment as soon as today.
How long will it take to get it?
Shipping to US addresses generally takes 2 to 4 business days to arrive depending on your location. We also offer Next Day Air and 2nd Day Air if you need it faster.
International shipping is subject to import duties and taxes and we usually see 4 day to 2 week ship times to most locations outside the USA.
Does this fit my vehicle?
We have fitment charts in most of our vehicle specific products. If you do not see your vehicle, please do not hesitate to ask via chat or contact form.
What is your Return Policy?
Our return policy can be found here:
Return Policy
Exedy ZF501A Replacement Flywheels
Exedy ZF501A - 2004-2011 Mazda 3 L4 Lightweight Flywheel

🚚 Free US Ground Shipping on Orders Over $100
You save 44%
Product Specifications
Out of stock
Many in stock
customers are viewing this product
Have Questions? Need help? Chat is awesome!
Guaranteed Fitment

Always the correct part

In-House Experts

We know our products

Low Prices

Low prices every day!

Free Shipping On Orders Over $100

To the lower 48 US States